Actually, radaring anyone before the 70km/h sign is posted isn't likely since it's a bridge, not even in eye leveled view where he was waiting, also higher up that you would be go over. Plus it's in a angle for the Officer to successfully even get you. Mind you I was on the left lane, so going over the bridge and where the only lane that is cleared visible is the right lane and I was downshifting going slow to begin with behind a truck with Traffic going on. Not to mention that there were Cars piling up on the Jane/Blackcreek Ramp/Merging lane makes it sound doubtable he actually got me on radar when they were already busy with another 'Customer'.
As for being prepared for the Trial. I haven't set anything up yet as I'm asking for advice here first before I attempt to do anything to increase my chances of avoiding this nonsense conviction for my Insurance to go up cause they didn't make their sales target for the month.
I was also suppose to have received some papers along with a Court Date when I was attempting to fight this Ticket, however it appears they somehow got it my Address wrong, which isn't unlikely. Now I have to go back and get another appointment, and that's where I'm standing at the moment. I have until the 25th of this month to go in and request an option.
Any help regarding this matter will be very much appreciated.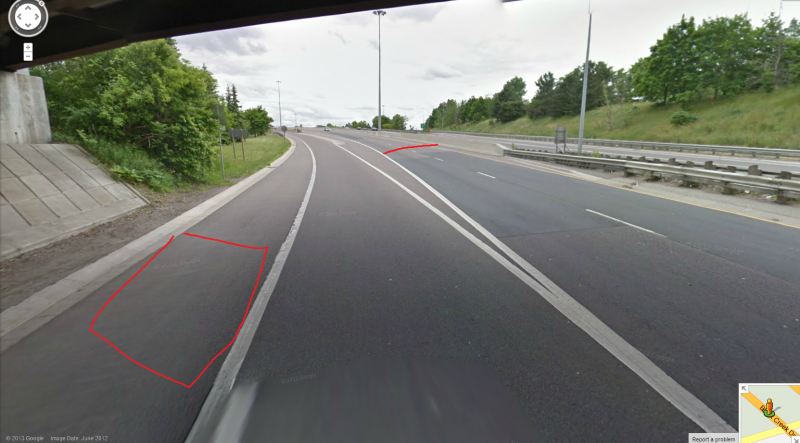 Traffic piled up the the line, and the box represents the Officers Vehicle and where they were, dealing with another Car just infront of them.