I know that there is no demerit points for cyclists, but my question is how do I know what is my bike speed? How the police officer can prove that I was speeding? What is the ticket value for this offence?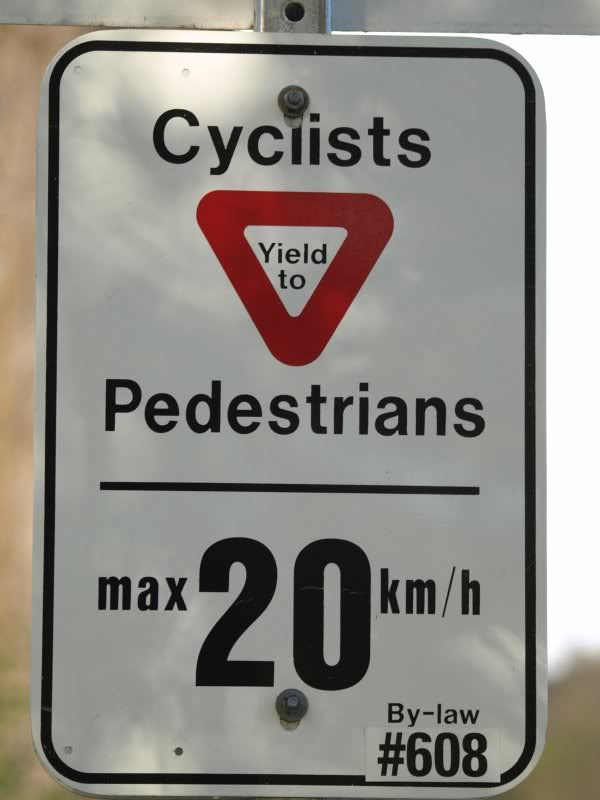 Does it mean that I should not get any ticket while on unicycle riding over the speed limit? As unicycle is not a bicycle!

VIP

Posts: 1065
Joined: Fri Apr 30, 2010 10:20 am
Contact:
An officer would measure and prove speed for a bicycle the same as for a motor vehicle - radar, laser, or pacing.

As to whether the definition of bicycle applies to a unicycle, you'd have to look at the definition in the bylaw which creates this offence.
http://www.boryslaw.ca
NOTHING I SAY ON HERE IS LEGAL ADVICE.
Jr. Member

Posts: 30
Joined: Fri Oct 29, 2010 8:08 am
a bicycle includes a unicycle in the HTA. 608 is the Municipal Code for parks in toronto. if that is where you found the sign, MC 608 has the same definition, except it does not include motor assisted bicycles.

as for determining your speed you need to intall a speedo on your bike. The speed section of MC 608 refers to all vehicles types, not just bikes
Users browsing this forum: No registered users and 2 guests
Help us, Help You!
Hello, we notice you may be using an adblocker...
Please support free websites by turning off your Ad blocker.
Thank you!