I would like to share my story here. I have got a parking ticket ($40) about 11 month ago and went to court with it. I never was going to cort with parking tickets and this time it was a principal matter for me as there were no parking sign. My car was parked just 3 meters from the stop sign at the end of the road (you can see a post office box there).
Please see the picture below: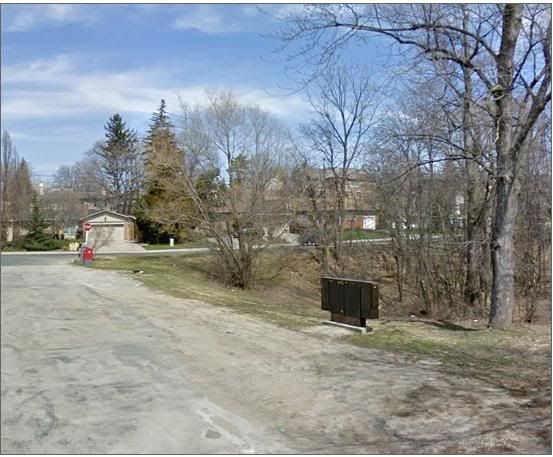 I took 360 degree view (google maps) and there is no parking sign: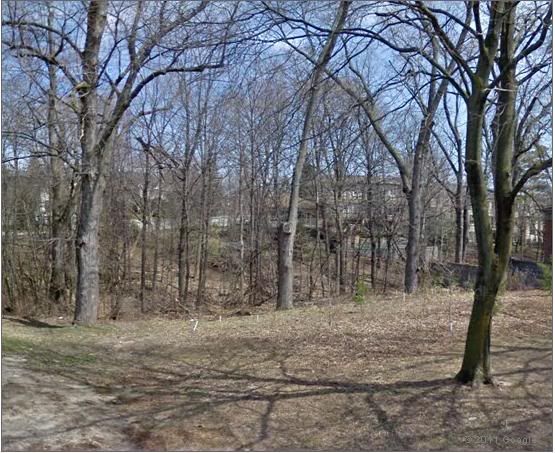 In court I have seen people were coming with the same matter and the prosecutor advised all of them to plea guilty. As he told "you will pay the reduced penalty $15". I was brave enough to obey this suggestion. Those who "plead guilty" did not wait long, they were "processed" very quickly...And probably went home very happy. In my case it was not so easy.

1.Judge told that "Google maps pictures" I have printed for him are not valid in this court. And he dose not care about any pictures...
2. Judge told me that he not care if there is no parking sign visible, as parking ticket officer was present there ant told to to Judge -"there is a sign in front of that house"...My vehicle was about 300 meters from that house...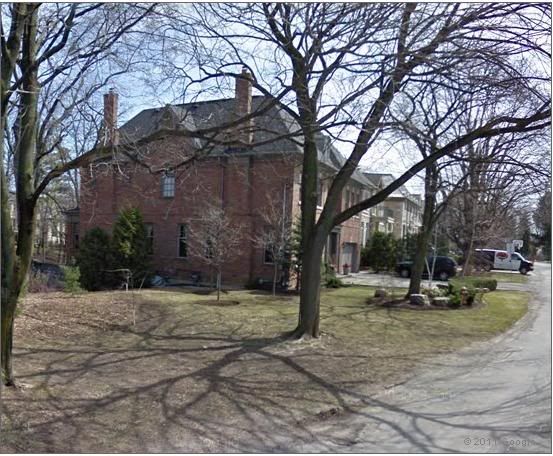 3. Judge mentioned mentioned that these parking signs might be at the beginning of the road and they will apply to my vehicle.
As a result I was charged $40 and completely lost my respect for the judicial system here in Toronto. They do not listen to you as you are nobody for them, this suppressing system just making money for the city budget which disparately needs money nowadays...
FYI you can't park within 9 meters of an intersection or crosswalk in Toronto.
Squishy wrote:FYI you can't park within 9 meters of an intersection or crosswalk in Toronto.
It was not even a case the Judge just do not care, they think that I am insulting them by going into court with parking ticket plus I did not want to plea guilty...Can you argue with the Judge? He is smart and you simply do not know the law! This is what I was told one day...
Moderator

Posts: 2881
Joined: Mon Sep 08, 2008 8:26 pm
Location: Toronto
Well most JPs are political appointees. They have varying levels of training and understanding of the law. Some of them have been to law school, some have not. All of them have been to "JP school." Others, even with this minimal training, do their homework and make a sincere effort to be the best they can be. (JPs Cuthbertson and Dechert come to mind.)

These results seem to be more the product of a system that inadequately selects and trains JPs than anything else.

Ultimately, there is the appeals process. And, if you get an unsatisfactory result from a JP, appealing it to a Justice would do the job, if you have grounds for it. A while ago, we put together a thread on how to get photographs admitted in court. If the photographer is not present, and the "raw" file is not available, and there is no time-date stamp, the JP is within his rights to refuse to admit it.
* The above is NOT legal advice. By acting on anything I have said, you assume responsibility for any outcome and consequences. *
http://www.OntarioTicket.com OR http://www.OHTA.ca
Users browsing this forum: No registered users and 1 guest
Help us, Help You!
Hello, we notice you may be using an adblocker...
Please support free websites by turning off your Ad blocker.
Thank you!