hi all, i've read through the red light camera topics and i think this is a unique angle
according to reg 277/99 on red light camera evidence:
(5) In order to be received in evidence, an enlargement of a photograph must clearly show the number plate of the vehicle that is the subject of the photograph and
as much of the rest of the photograph as is necessary to show that the enlargement is of part of that photograph
. O. Reg. 569/00, s. 3.
available at:
http://www.canlii.org/en/on/laws/regu/o ... 77-99.html
see my ticket below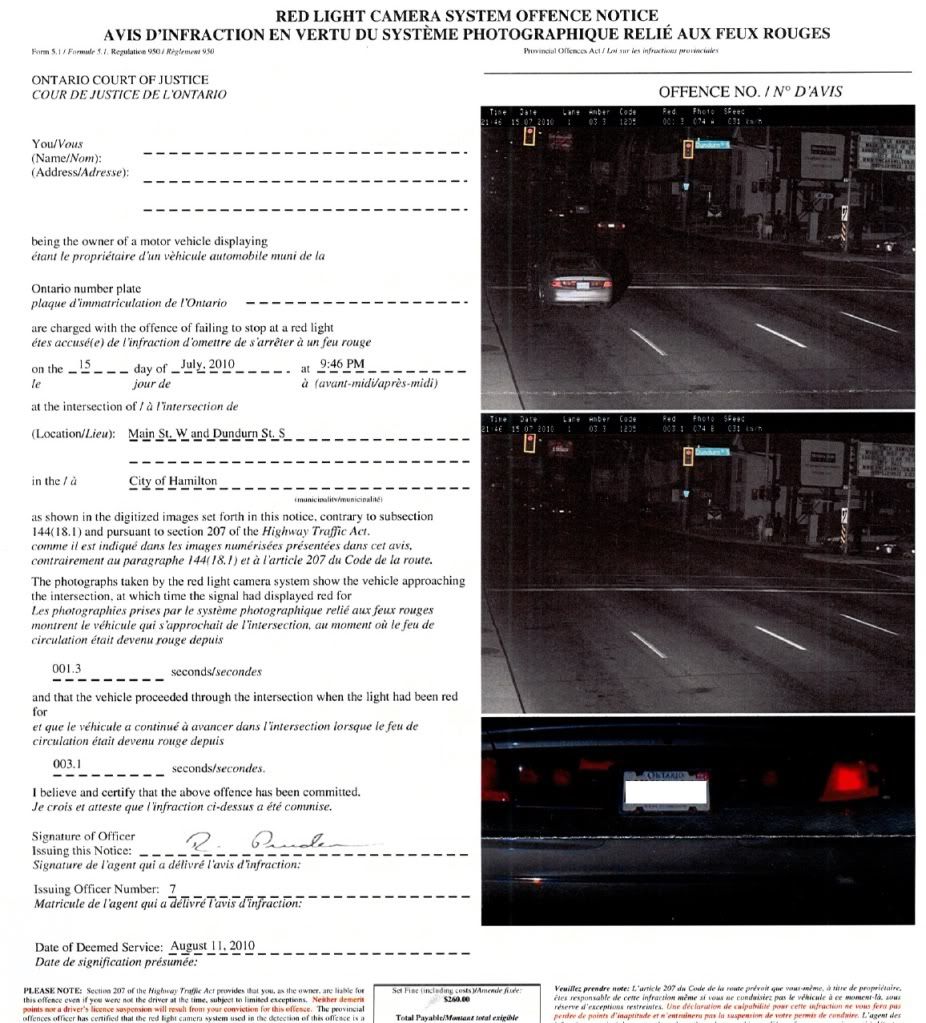 you can clearly tell that the enlargement is not from the photo above it, as is required ... for one thing, the driver brake light is off in the enlargement and on in the original ... so my question is: is there grounds to fight it based on this part of the reg? without the enlargement, the image is too blurry to make out my license plate, at least on the offense notice ... can the prosecutor bring additional evidence aside from that provided on the notice?
i also read about requesting disclosure in advance of trial ... does that apply to red light cameras? i don't want to try and have it quashed for lack of evidence, only to have the prosecutor pull out more evidence ... would it be smarter to just try and plea down to 50%? if i go for the defense, and new evidence is submitted, can i then try and plea bargain or will they refuse (for good reason)? thanks for any help, i am steeped in student debt and would like to minimize the damage ... i am not a reckless driver, literally 0 speeding tickets in 8 years driving, i drive a buick for goodness' sake ...