hey folks,
I am writing this because this seems like the place to go for expert advice
I was pulled over today and giving a *EDIT* load of fines but a notorious local officer that seems to make his own revisions of the HTA
i drive a 95 gmc sonoma thats custom, heres where i need your help
heres the issues he pointed out
1. window tint at the top of the front windsheild touches the wiper path
2. my rear plate cant be mounted in the back window it must be on the back of the truck
3. i have no marker lights on the rear of the truck
4. my led taillights are not dot and not bright enough
5. my rims are too big (WTF?!?!?) they cant me more than two sizes bigger than factory
so for number 1, it only hits 1" of the tint at the top... so ill run a smaller wiper blade...
for number 2, ill just mount it on the back of the tailgate...
the only problem i have is with the tail lights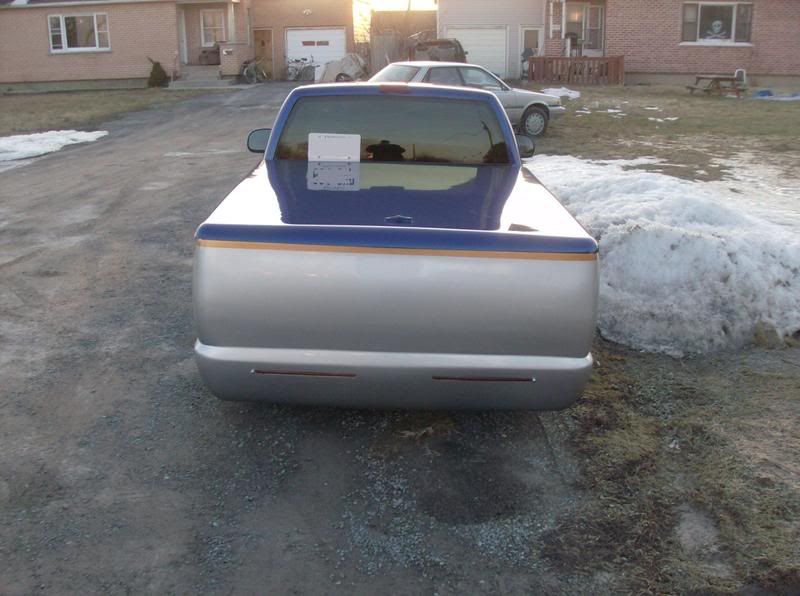 do i need marker lights in the rear or can i just run a set of MTO approved refectors on each corner?? and can i run the led tails?
the officer claims "once the OEM tail lights were removed the truck was deemed "unfit or broken"
thanks for your help guys and girls