For my 1,300 post, I present to you.....the newest vehicle at detachment
2009 Chev Tahoe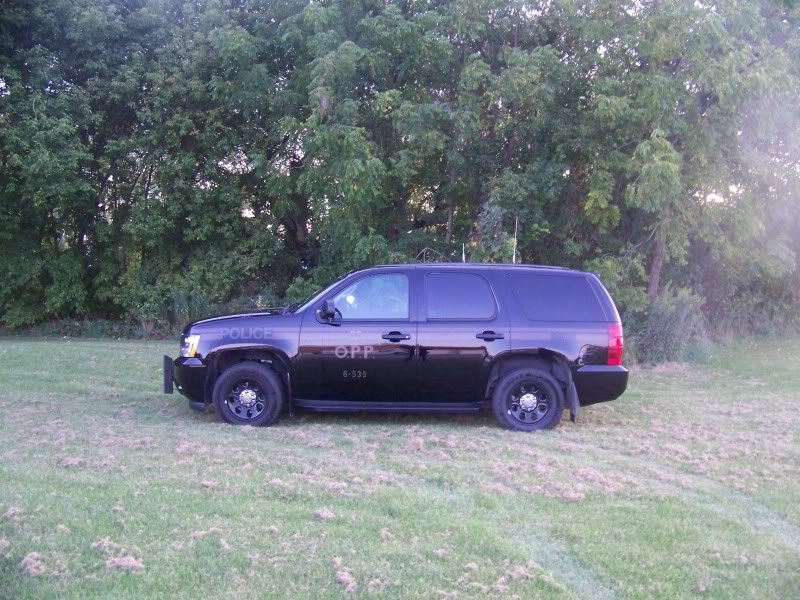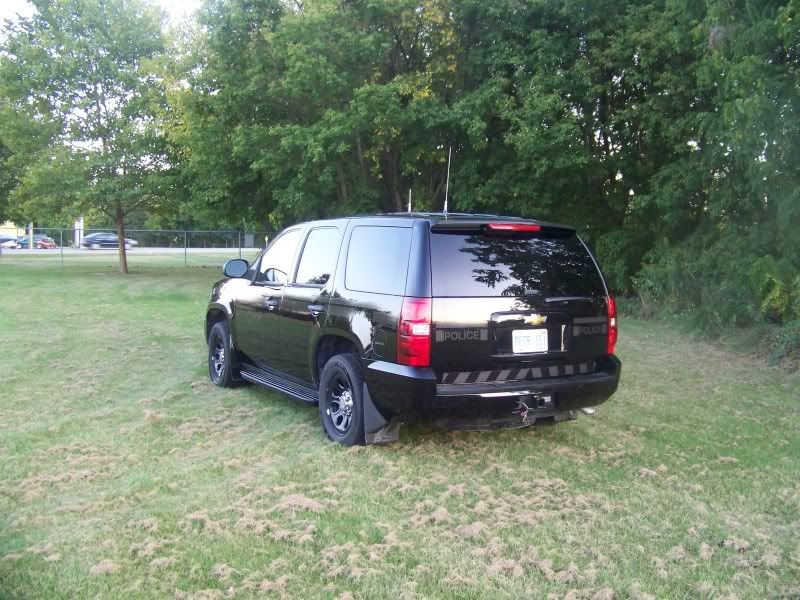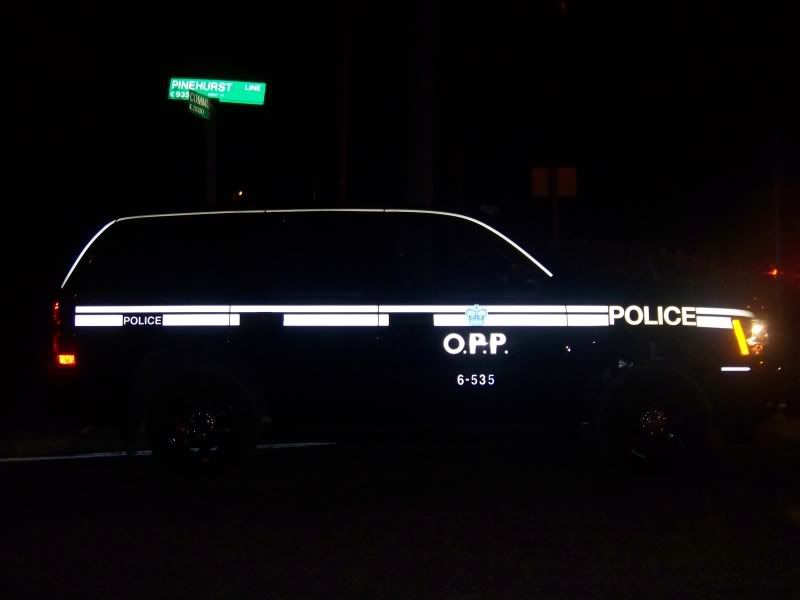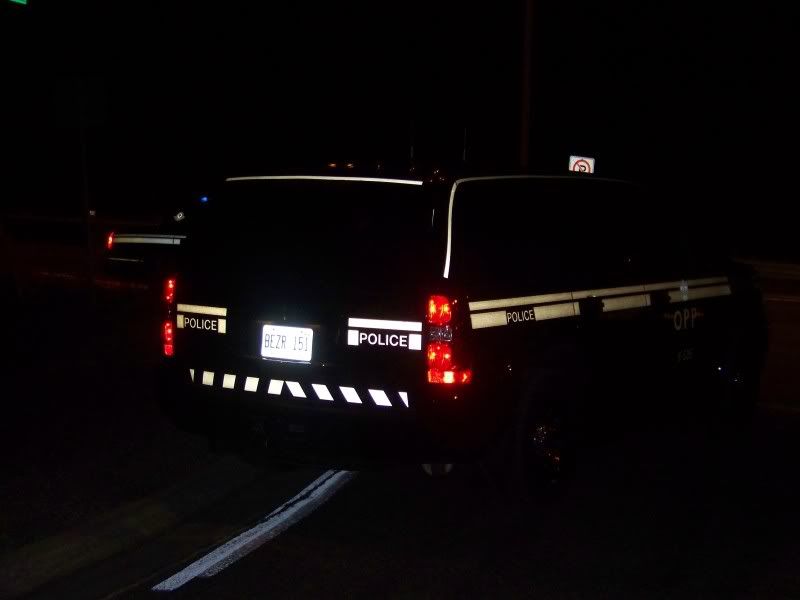 Above is merely a suggestion/thought and in no way constitutes legal advice or views of my employer. www.OHTA.ca
---
Moderator

Posts: 1490
Joined:
Location: somewhere in traffic
I think I would freak out if that "lit" up in my headlights.......
http://www.OHTA.ca OR http://www.OntarioTrafficAct.com
---
Moderator

Posts: 2881
Joined:
Location: Toronto
I'm freaking out now...

---
---
---
---
Is there a pop-up light bar?
---
Me scared. An OPP ghost on the highway!!!
"The more laws, the less justice" - Marcus Tullius Cicero
"The hardest thing to explain is the obvious"

www.OHTA.ca & www.OntarioHighwayTrafficAct.com
---
Squishy wrote:Is there a pop-up light bar?
No pop-out light bar.
Front: visor light, 2 grill lights, 2 exterior mirror lights, 2 front corner lights and flashing headlights.
Side: double pod lights in 2nd door area
Rear: Full size interior bar light across the back window, rear tail lights alternate.
Above is merely a suggestion/thought and in no way constitutes legal advice or views of my employer. www.OHTA.ca
---
---